Monday, February 23, 2009
THIS... is serious
.

The Hottie World Cup.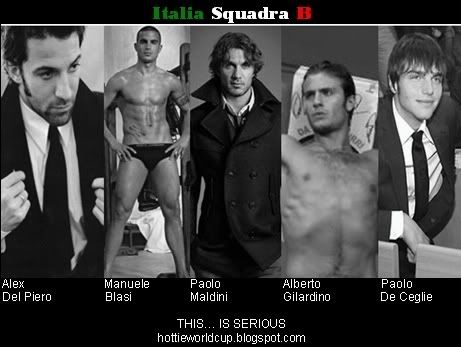 Vote for us. We're hot, aren't we?
Posted by

Tres Bien
at 10:08 AM
2 comments

Hi there.
You may know me as Tres Bien, Tutto Bene, or simply, TB.
I float from websites and forums, perhaps contributing to discussions, being crazy at an inane hour of the day, or posting ambiguous messages.
I've been known as a blind item queen, which makes gossip fun, fast, and furious.
Obviously I'm just starting this blog out, so keep an eye out for whatever I decide to put up here!
-TB
Posted by

Tres Bien
at 9:39 AM
2 comments